About Midfield VFD
Midfield is a small town in Western Matagorda County and the Midfield Fire Dept is part of a mutual aid group with Markham, Blessing, Tres-Palacios & Palacios City. The dept is responsible for fire and emergency response primarily in the area of the county west of the Colorado River, but also the entire county and even surrounding counties in dire circumstances.
Membership
The department has around 20 active firefighters and a number of support members including our Chaplain. These members fill the roles of field command, administration committee and training positions. Many members hold multiple roles.
The members all live and/or work in the local area with some members being part of more than one department.
The department also has a small number of qualified Emergency Medical personnel.
Funding
The county itself provides modest equipment maintenance fund (approx $2k annual) and also funds fuels, building & vehicle maintenance & utilities.
The Dept is responsible for purchasing, acquiring and/or appropriating all our own firefighting equipment either through grant application, donations or fundraising.
The main fundraising event is held in Spring every year and usually involves a cook off, raffles and auction.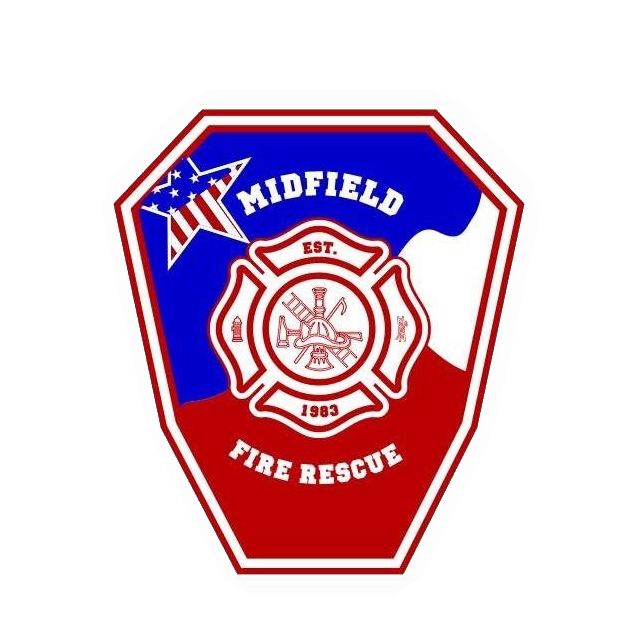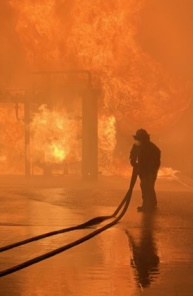 When someone becomes a firefighter their greatest act of bravery has been accomplished;
What they do after that is all in the line of work.
-- Edward F. Croker (paraphrased)
MIDFIELD WEATHER